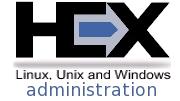 HEX LLC Operations Services Provider
Mr. Ara Sadoyan, Director
7 room, 4th floor, 43 Abovyan Str., Yerevan, Armenia
Phone: +374 60 37-10-50
Email: info@netangels.net
Hex LLC is a private company specialized in IT Infrastructures Operation services, delivering multi vendor, multi-platform solutions, supporting Data Centers, ISP-s and other wide range of IT environments. We make our customers IT business & infrastructure fully utilized and optimized, with high reliability, availability, performance, security and efficiency. The company was founded in 2006.
As a growing company in a highly competitive market, HEX is always searching for highly motivated individuals who enjoy the challenges of working in the operation service provision. We take great pride in providing exciting opportunities in a work environment built on open communication, teamwork and balanced lifestyles.
Our specialists have extended experience in Operation service conduction, working with different OS-s, such as Windows, Linux, Solaris and FreeBSD, and Hardware - Cisco, F5, Sonic Wall etc.
The one of the main challenges of our work is to make and maintain our customers IT infrastructure in ideally balanced security, availability and user transparency.
The management processes:
The management processes of HEX Operation Services are many and varied. The main processes and activities involved in the HEX operational management of an ICT infrastructure are:
Management of the ICT infrastructure
Operational control and management of the services, components and their configurations
Storage management, backup and recovery
Information security planning and implementation
IT Infrastructure Design, Planning, Management and Configuration.
Availability Management
Capacity Management
Incident and Problem Management
Design, Installation and Management of Cluster Systems
Design, Installation and Management of Cloud Computing System
Design, Installation and Management of High Availability Systems