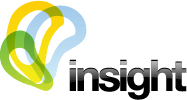 INSIGHT IMC LLC
Mr. Hayk Ghazaryan, Founding Director
Moskovyan 28-168, Yerevan, Armenia
Email: info@abcinsight.com
INSIGHT is a creative web design and internet marketing company which runs its activities since 2006. Its mission is to provide the clients with professional sales tools and bring their business to a new stage.
INSIGHT has a solid circle of up market customers from all over the world who found their last partner in web design and internet marketing sphere.
The devoted personnel of INSIGHT are a group of experts who believe in INSIGHT and its mission of caring about customers' business' growth. And the company does its best to encourage them to a challenging creativity.
The main services of INSIGHT are:
•
Corporate Web Design & Development
•
Search Engine Optimization and Marketing
•
Social Media Optimization and Marketing
•
Branding & Print Graphics