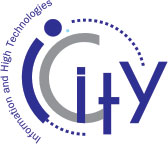 iCity LLC
Mr. Edgar Khachatryan, Director
Apt. 43, Aragats 13, Echmiadzin, #378310, Armenia
Tel.: + 374 77 iCity 1, + 374 93 444 012
Email: info@iCity.am
http:// www.iCity.am
iCity LLC is a startup company focused on IT Media, IT services and software development.
Established in January, 2008, the company was started to offer people better IT services and technology than they have currently. It aims to do the things in this area in an innovative way that will work both for local market and for foreign market.
iCity is mainly involved in Business Analytics services helping companies to find out what IT services they need to increase their productivity. That is, we are translating clients' needs to technical specifications which are acceptable for technical persons to implement IT projects. iCity provides the whole range of services to support our clients in their IT related needs starting from Business Consultations, Business Analytics, Support and Maintenance of existing applications, Software Development, Web Applications as well as Web design and Internet Marketing. All our services are aimed to help our customers to achieve business success and productivity by improving their IT roads.