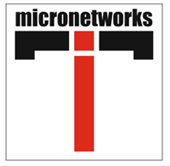 IT-Micronetworks LLC
Mr. Vahagn Harutyunyan, Director
24/2-10 Komitas ave.
Phone: +374 10 267 576, +374 60 272 772
Email: info@it-micronetworks.am
http://www.it-micronetworks.am
The company has been established in March 2006 with main objective to satisfy the demand in professional staff of network administrators. With support of its partners the company aims to release its clients from any problem related to information technologies. The clients of the company comprise various fields of business activities.