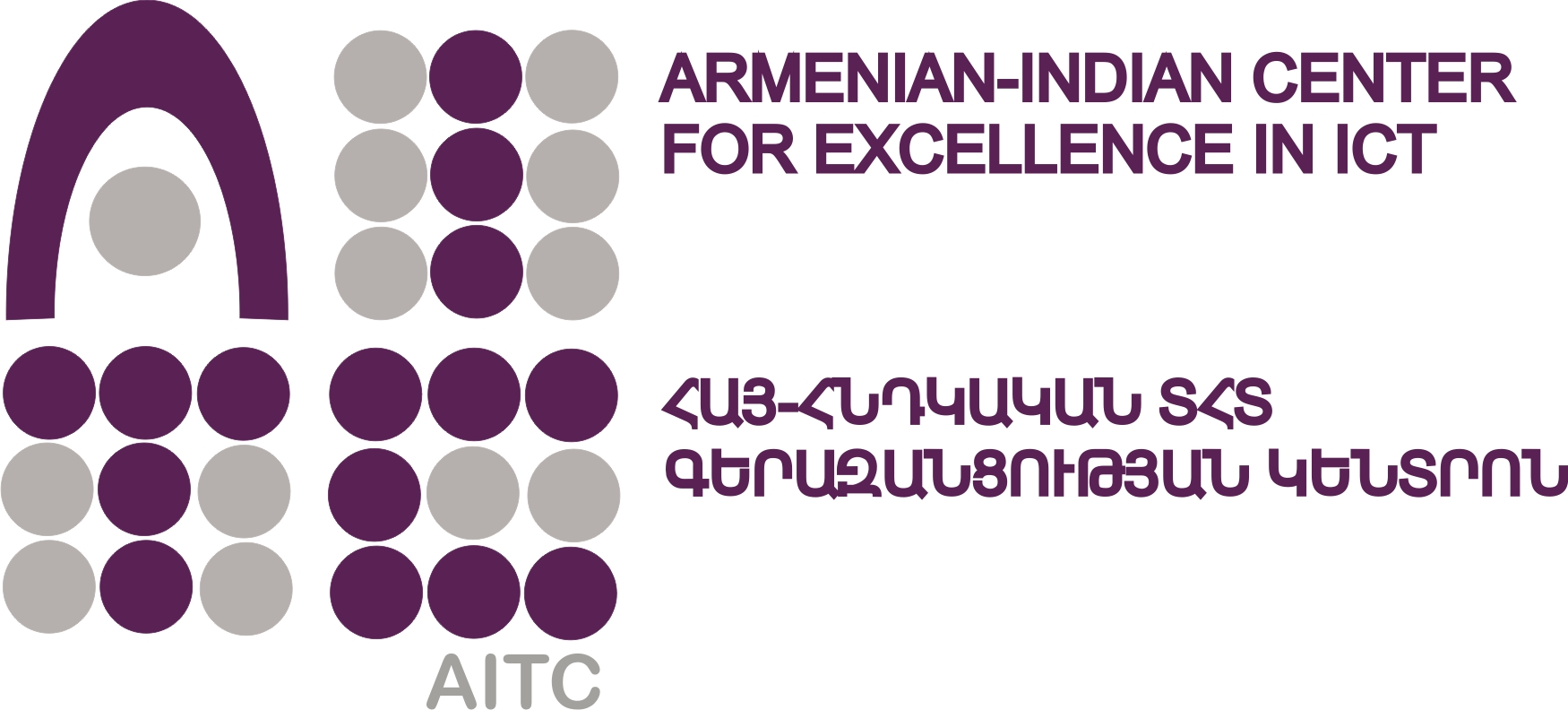 Armenian-Indian Center for Excellence in ICT
Ms. Emilia Harutyunyan, Project manager
1 Alex Manoogianst., 1st floor, Faculty of Mathematics and Mechanics, YSU, Yerevan 0025, RA
Phone: +374 10 556 810
Mobile: +374 93 556 810
Email:info@armindia.am
Armenian-Indian Center for Excellence in Information and Communication Technologies is a joint project of the Governments of Armenia and India, which is implemented by Enterprise Incubator Foundation (from Armenian side) and C-DAC center (from Indian side). The Center is located at Yerevan State University and delivers both short-term and long-term courses designed to fit a wide variety of audiences.
The Project key objectives are:
Delivery of IT related training
Training of Trainers
Exchange programs
Promotion of joint R&D projects
Along with the training activities, the center also carries out high-end R7D activities in the state-of-the-art R7D lab, which provides necessary software tools, including PARAM Supercomputer, High Performance Computing (HPC) applications, respective software, course materials and reference books.
Armenian-Indian Center for Excellence in ICT organizes training courses in the following directions:
Web Programming
JAVA Programming
Database Technologies
Linux Operating System
Network Administration and Information Security
Mobile Programming (Android, iOS)
Parallel Computing (PARAM)
Graphic Design/Corel Draw / Adobe Photoshop
Marketing and Sales
Statistical Analysis by SPSS
Project Management & MS Project
Human Resources Management etc.
Around 3000 participants were trained during 2012-2016.