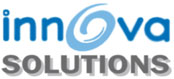 Innova Solutions LLC

601 room, 6th floor, CITADEL Business Center, 105/1 Teryan Str., Yerevan, 0010, Armenia
Phone: + 374 10 51-43-94
Fax: + 374 10 51-43-95
Email: info@innova.am

The Company
Innova Group operates within the Telecommunications and IT ecosystem, providing complete solutions.
The Group aims to build a strong regional presence in South East Europe providing Communications and IT Solutions.
Innova Group currently consists of the following companies:
Innova S.A., being the headquarters of the Group, with its offices located at Maroussi, Attica, Greece
Innova Solutions S.A., with its offices located at Bucharest, Romania
Innova Solutions LLC, with its offices located at Yerevan, Armenia
Innova Solutions S.A., with its offices located at Sofia, Bulgaria
Innova Solutions Ltd, with its offices located at Tirana, Albania
TCE Technoevolution Ltd, with its offices located at Nicosia, Cyprus
The Activities
Value Added Services Solutions for Telecoms Service Providers
Innova Group has strongly invested in the area of VAS & Billing Solutions. Our Solutions support IMS, converged networks and hybrid environments - providing a smooth bridge between existing and emerging networks. Our scalable end - to - end solutions support flexible deployment models, including in network, hosted and managed services, to meet each service provider's unique marketing, billing, technology and business requirements.
Billing
Content
Messaging
IP Communications
FMC
Next Generation & IP Networking Solutions
The Next Generation Network which is based on IP technology must be capable of supporting the evolving multiplay services such as Video on Demand (VoD), IPTV, Voice over IP (VoIP) and other new bandwidth - intensive services that demand customer satisfaction. It is therefore critical for the organizations that such new services are able to be delivered with a positive customer experience.
Experience in designing bandwidth - intensive services
Know - how in multiplay environments
Focusing on end - to - end network control and security
Operation Support Systems and Information Technology Solutions
1. OSS Transformation
Our solutions and systems in this area are:
Network Fault Management
Performance & SLA Management
Service Provisioning
Service Assurance & Optimization
Inventory Management & Consolidation
2. IT Infrastructure Optimization
Our solutions cover the areas of:
Datacenter Infrastructure optimization
Systems Management
Data Protection & Availability
Storage Management
High Availability & Disaster Recovery
Data & File Archiving
Availability Management
Workload Automation
Information & Network Security
Enterprise Risk Assessment Services
Information Security Management Framework
Architecture & Technology Implementation
Managed Security Services
InfoSec Management Program Implementation
Wireless Network Infrastructure
INNOVA specialized in turnkey fixed & wireless infrastructure including rollout operation and maintenance.
Our Portfolio consists of:
Projects Management of integrated solution
Datacenter infrastructure deployment
Multivendor Planning and Engineering Services
Deployment Services:
Logistic planning & application Site Acquisition
Civil Works
Sites Constructions
Telecom Equipment Installations
Commissioning
After Sales Support / Maintenance
The People
INNOVA Group currently employs 120 highly experienced professionals in 6 countries with unique combinations of specializations and certifications along with wide market acknowledgement.
Our main initiative is to offer a customized approach to business needs by leveraging expertise and engineering capacity to deliver value to our customers.
Specializations:
Project Management
Marketing Consultancy
Security Solutions Consultancy & implementation
Next Generation Networking, planning, engineering,
optimization & implementation
Telecom Network Engineering
S/W Development Architecture & Design
VAS Services Design
OSS Planning & Engineering
The Future
We target to become established as one of the leading and recognized enterprises in the technology fields of our specialization, in the geography of our operation.
The current business lines as well as the market presence will expand towards a critical size to secure sustainable growth.
Our Vision

Innova Group envisages in a natural Communication ecosystem where people socialize, collaborate and access information securely, real time, in a simple and transparent way.
Our Mission
We are committed to build trust among our customers, assist them to evolve into a natural Communications ecosystem and contribute in obtaining their business goals.
Quality
Since the first year of operations, INNOVA has obtained ISO 9001:2000 certifications.
Our commitment to the quality of products, services and internal procedures have been awarded.