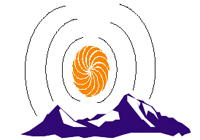 AR-IST LTD
Mr. Ashot Sargsyan, Director
Mashtots Ave. 24a Building, Yerevan, Armenia
Phone: + 374 60 502428, 091 108222
Fax: + 374 10 53-95-00
Email: [email protected]
[email protected]
[email protected]
http://www.astech.am
AR-IST is specializing in design and development of security, alert and control management systems (including BMS, biometric, videocontrol, videoconference, automated fire extinguishion systems / Novec 1230, sprinkler/, conditioning, energy supply, lifeline /oxygen, vacuum, etc.) and other). Our expertise also covers system installation, maintenance, technological process analysis and management, distance control and supervision mechanisms.
Our specialists have high qualifications and extensive experience in IT, computer programming and automation systems.
We are cooperating with such companies, as Cisco, Tandberg, Axis, Kebc @piter, ZK soft, Tyco fire @ securitt, 4 NSYS, Hot CCTV, Runezh,TCT Italy, UEL / MaQuay, Pioner ,Systemair, Danterm /.
In Armenia we have a record of successful cooperation with the Central Bank of Armenia, The ministries of Health, Justice, Defence, Transportation and Communication, the Police and many private companies.