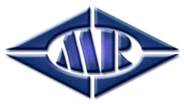 Microring LLC
Mr. Rostom Malkhasyan, Director
33/63 Sayat-Nova ave., Yerevan 0001, Armenia
Phone: +374 10 529 421, +374 10 529 422
Fax: +374 10 541 633
Email: [email protected]
Established in 1990 "Microring" LLC is one of those unique companies, which has continiously expanded its activities and obtained well-known partners all over the world.
The Company offers a wide range of products and services:
servers,
storages,
computers and software for working in industrial and aggressive environment
personal computers and notebooks,
copiers and printers,
uniterruptable power supplies,
active and passive network equipment,
equipment and solutions for data processing centers,
data security systems,
software packages,
banking equipment,
GIS systems and so on.
Presently "Microring" LLC cooperates with such famous companies as ն՝ Oracle, Apple, Lenovo, Hewlett Packard, CISCO, Juniper, APC, Supermicro, HID, AVAYA, ESRI, Zebra, USRobotics, PNY, Gembird, Wilk Electronik, Zyxel, TrendNet, ViewSonic, Platan, Check Point, Mustek, Plustek, Assmann, Riverbed, Brother, Legrand, etc. This list is constantly enriched with companies which excel in innovations.
Now "Microring" LLC cooperates with Ipc2U group which involves 22 most powerful companies that project and produce automation systems and equipment for industrial enterprises.
We cooperate with RRC and Netwell companies and their vendors: Motorola, McAfee, Infoprint, EMC, Nortel, Imperva, NetApp, ADVA Optical Networking, etc. These companies offer solutions, equipment, antivirus software and other software for telecommunication companies, internet-providers and banks.
"Microring" LLC was the first who invited Informix, NCR, Sun Microsystems, Novell, Cisco, 3Com, Juniper, ESRI, AVAYA, Zyxel, Check Point companies to introduce their products in Armenia.
We keep our clients informed about the recent updates in GIS, operation systems, network management, antivirus products.
The Company carries out its sales in Yerevan and in a number of regions.