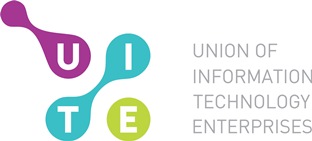 Union of Information Technology Enterprises
Mr. Karen Vardanyan, Director
Hakob Hakobyan St., 3 Building, 3rd Floor, Yerevan 0033, Armenia
Phone:+374 11 54 88 81
E-mail: [email protected]
Union of Information Technology Enterprises was established in 2000 as a business association of active enterprises in the area of information and communication technologies. UITE was established with the purpose of protecting interests of enterprises of the area and promoting business. UITE membership consists of Armenia's local and international organizations. UITE members are involved in software development, internet technologies, e-trade, semiconductor design, research projects, etc.
Within its scope of activities, UITE organizes a number of events to promote a business-friendly environment for ICT area. Among all the projects UITE organizes annual Digitec Expo, ICT Leaders Meeting Without Ties and Digitec Business Forum , Armrobotics, Armenian Open Championship of Developers of Computer Games, etc.
Strategic directions by priorities:
Education and human resource development;
Advocacy/Legal field/Collaboration with Government agencies;
ICT area development/Creation of e-society;
Development and expansion of the Association.