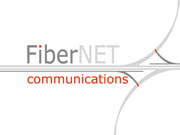 Fibernet Communication LLC
Mr. Zorayr Meliksetyan, Acting Director
22 Saryan, Yerevan, 0002, Armenia
Phone: + 374 10 21 22 12
Fax: + 374 10 27 99 80
Fibernet Communication is one of the largest telecommunication companies in Armenia which was established in 2006. Our company controls its own modern telecommunication network and provides the wide range of services, like: International Private Channel, IP Transit, Rent of communication channels, Virtual points of presence, Access to Internet, Collocation.
The Company network was built with regard of modern costumers' demands, taking into account the quality of services and bandwidth, high bandwidth (data transfer of 1 Mbit / s to 10 Gbit / s), with minimum latency and high extent of reliability.
The technical basics of Fibernet Communication are based on innovative products and technologies of the world leading manufacturers like Cisco, Ericsson and Lucent.
The main channels of Fibernet Communication core network are based on STM-4 (622 Mbps) and 1 Gbps bandwidths, and connect to international networks via Yerevan-Tbilisi, Yerevan-Moscow, Yerevan-Frankfurt, Yerevan-Budapest, Yerevan-London, Yerevan-Paris routes.
Based on SDH/DWDM network technology Fibernet Communication connects the main business centers of Armenia with similar centers in Russia and European countries.