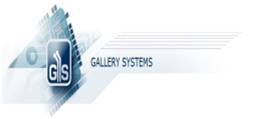 Gallery Systems CJSC
Mr. Richard Bezjian, Executive Director
Armenia, 0038, Yerevan Abelyan St., 6/1 Building, 5th Floor
Phone: +374 10 39 32 21(ext. 22)
Fax: +374 10 39 32 21(ext. 24)
E-mail: [email protected]
http://www.gallery-systems.com
Gallery Systems was formed 4 years ago essentially as a chip – design company performing designs in 0,35, 0,18 nanometer technologies.
Recently Boomerang Software and Gallery Systems signed a memorandum of collaboration with National Academy of Science of Armenia to collaborate special researches, projects and other technology activities.
Gallery Systems has been also doing research and work in RFID-technologies, antenna and communication technologies.