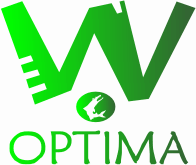 Weboptima Ltd
Mr. Arshak Kerobyan, Director
27 Azatutyan ave., Yeraz business center 7-th floor, Yerevan, 0014, Armenia
Phone: +374 91 261 118
Email: [email protected]
"Web Optima" LTD is a leading IT company in the Armenian with highly qualified and experienced staff, which provide high quality and specialized services.
Nowadays "Web Optima" LTD suggests information systems and website application, development, implementation and maintenance with up-to-date methodologies. Activities for ICT implementation are directed at two main directions:
State sector – government, clients service
Private sector – companies, clients service
From 2006 company has been a successful consultancy service provider for the ICT industry.