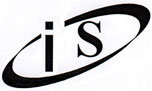 Infocom-Service CJSC
Mr. Artak Gabrielyan, Director
7/1 fl., 32 Tigran Mets Str., 0018 Yerevan, Armenia
Phone: + 374 10 56 14 35, + 374 60 40 44 00
Mobile: + 374 91 40 44 00
Fax: + 374 10 56 14 35
Email: [email protected]
"Infocom-Service" CJSC was founded in 1995.
The main activity of "Infocom-Service" company is installation and technical service of ground satellite stations (VSAT, BGAN), satellite receivers, mobile BTS (GSM, CDMA, MW, WiMax etc.), as well as cabling wire line telecom system stations.
While rendering those services our high qualified engineers make use of modern measuring equipment.
Our operative activity and high professional skills are known to the organizations co-operating with us.