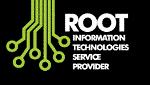 ROOT ITSP LLC
Mr. Gegham Sargisyan, Director
33 Halabyan St., Yerevan 0038
Phone: +374 10 380083, +374 91 241241
Fax: +374 10 380083
Email: [email protected]
ROOT ITSP Limited Liability Company has been founded in 2003 and is specialized in service providing in sphere of information technologies. Since it's founding ROOT ITSP cares about it's customers and partners by providing the professional consultancy and network design for enterprise and telecommunication networks, offering widest range of component parts for structured cabling and full range of cooling solutions, as well as power infrastructures and termination solutions for Data Center's Environments. ROOT ITSP also organizes the regular training courses for installer professionals.
Nowadays ROOT ITSP continues it's growth very rapidly and honored to distribute and represent the premium brands in Armenia like TE CONNECTIVITY AMP NETCONNECT and ADC KRONE for cabling solutions, EMERSON NETWORK POWER - LIEBERT, KNUERR, ENERGY SYSTEMS, AVOCENT for cooling systems, power solutions, racks, environments, shelter solutions and console servers, HAGER for electrical parts, OBO BETTERMANN for cable ducts and trunking systems, FLUKE for the installation, testing, monitoring and analysis of enterprise and telecommunication networks and MERO for data center's raised floors.
ROOT ITSP is guided by the following Values. Founders of the company believe that putting of the Values into practice creates long-term benefits for customers, employees and partners. Company takes responsibility for providing high quality products and services and will deliver excellence, strive for continuous improvement and respond vigorously to change.
ROOT ITSP is dedicated to satisfying its customers by respecting, listening to their requests and understanding their expectations. Company strives to exceed their expectations in quality and on-time delivery. Employees of ROOT ITSP are personally accountable for the highest standards of behavior, including honesty and fairness in all aspects of work. They fulfill their commitments as responsible citizens and employees and will consistently treat customers and company resources with the respect they deserve.
Continued success of ROOT ITSP requires providing the education and development needed to help its employees grow. ROOT ITSP is committed to openness and trust in all relationships.