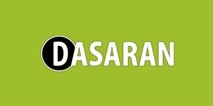 Dasaran (Inter School Connect LLC)
Mr. Artur Babayan, Director
3/2 Hakob Hakobyan st., Yerevan, Armenia
Phone` +374 60 757 969
Mobile: +374 94 287 969, +374 91 297 969,
+374 55 297 969
Dasaran educational program launched in 2009, initially, in two schools: 114 and 177. In August 2011, the Minister of Education and Science Armen Ashotyan signed a memorandum of cooperation that ensured Dasaran program implementation in all the schools of Yerevan and the regionsof Armenia. In February 2012, a memorandum of understanding was signed between Dasaran founder Suren Aloyan and Yerevan City Mayor Taron Margaryan. In April 2014, the program became available to schools in Nagorno-Karabakh.
After six years of hard work today 1.495 schools of Armenia and Artsakh are connected to Dasaran, including 925,383 subscribers (437.706 students and their parents, 1495 school principals, 49,911 teachers). In addition, special computer training courses were organized for school teachers.
Dasaran educational program has successfully been cooperating with state authorities in charge of education, the Ministry of Education and Science of Armenia and Artsakh, the Yerevan municipality and other authorities. The cooperation is not limited to education sector but also includes the Ministry of Territorial Administration and the Ministry of Emergency Situations, Ministry of Defense, Ministry of Culture, the European Union Delegation to Armenia, British Council, the US Embassy, ​​the US Agency for International Development, Counterpart International-Armenia, Pyunik Human Resource Development Fund, the Christian Education Center of the Mother See of Holy Echmiadzin, Armenian Center of the International Council of Museums. By following the motto "Education should be fun and not forced", the program team has been developing a variety of electronic tools that makes education accessible and interesting to all students. This program provides a unique networking platform equipped with both online games, competitions, olympiads, and offline educational events.