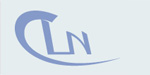 Complab LLC
Ms. Narine Manukyan, Director
0014, Yerevan, P.Sevak 1
Phone: +374 10 281 921, 010 526742
Fax: +374 10 281 921
We have started to work in 2000 and today we already offer our customers a wide range of information and telecommunication services which allow to reduce monthly expenses and to increase an overall performance.
We offer solutions in the field of network and computer technologies, designing and creation of a telecommunication infrastructure, development and implementation of information systems.
We are interested in long-term partnership and we aspire to meet in the work to all requirements of the customers, specificity of their business and features of representation of their information on the net.
We have professional technical support service. We are ready to arrive at our customers upon the first requirement for correcting, adjusting, solving the problems and helping to work better.
We are always ready to consider any offers on partnership.