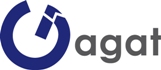 Gagat LLC
Mr. Slavik Zakharyan, Director
6/65 David Malyan, Yerevan, Armenia
Phone: +374 10 611562, +374 10 617480
Email: [email protected]
The Company was established on 04.04.2008.
It is specialized in computer hardware and copying equipment in the field of software sales.
Here work specialists highly educated in hardware and IT.
It has cooperated and still continues to cooperate with telecom sector organizations, higher education institutions, schools, medical institutions.
It has designed and implemented of interactive learning systems for institutions.
Development of computer software packages.
Development of the calculation program of the working compatibility of radio broadcasting, fixed, mobile and satellite services stations.