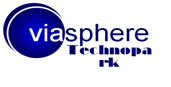 Viasphere Technopark CJSC
Mr. Varoujan Masarajian, General Manager
41 Arshakunyats Ave., Yerevan 0026, Armenia
Phone: + 374 10 44 21 88
Viasphere Technopark, founded in 2001, is a state of the art business campus that houses and incubates cutting-edge technology companies and startups. The Technopark is a hotspot for companies looking to extend their development activities offshore and capitalize on Armenia's technical capabilities.
Technopark extends software and R&D capabilities through development centers linked to core teams worldwide providing tenant and client companies with significant savings and access to scarce technical resources. Viasphere Technopark provides customized services to deliver the scalability and the effectiveness that startups need to remain competitive in today`s market.
From Infrastructure, to managed projects and virtual subsidiaries, Viasphere Technopark works with tenant and client companies to grow their expertise. The Viasphere business model helps startups to retain and develop their human capital through the virtual subsidiary which allows them to jump start their offshore operations quickly and with low overhead.
Viasphere Technopark has access to highly qualified software development talent in the following fields of High Technology, including Information Technology:
Laser Technology
Electric Design Automation (EDA) Software
Computer Aided Design (CAD) Software
Embedded Software
Web Infrastructure
Security and Encryption
Banking systems' development
Business Process Management
Network Management
Educational and Gaming Software.